Grant Training for the Fire Service, Law Enforcement, EMS… All Public Safety & Emergency Management!
"We have been awarded $410,199, and we have about $4,000 invested in training and assistance through you. That's over $100,000 for every $1,000 invested. Thanks for you help."
—Undersheriff Mickey Gruber, Brown County Sheriff, Kansas
+80% success rate at winning grant awards!
| Date | Location | Instructor | Price | Learn More |
| --- | --- | --- | --- | --- |
| Sept. 18, 2023 | AFG 1-day crash course for Fire & EMS at York County Fire Chiefs Association, Maine | Greg Bavis | $249 | Register |
| Sept. 28–29, 2023 | Depew FD, New York | Greg Bavis | $499 | Register |
| Oct. 14-15, 2023 | Lake Township FD, Ohio | Greg Bavis | $499 | Register |
| Oct. 16-17, 2023 | Delta College Public Safety & Training, University Center, MI | Greg Bavis | $499 | Register |
| Mar. 13-14, 2024 | ILEAS, IL | Greg Bavis | $499 | Register |
| Mar. 16-17, 2024 | St. James FPD, MO | Greg Bavis | $499 | Register |
| Apr. 29-30, 2024 | Forest Park Fire and Emergency Services, GA | Greg Bavis | $499 | Register |
| Oct. 17-18, 2024 | Woodbury CSO, IA | Greg Bavis | $499 | Register |
| May 5–6, 2025 | Whitehall Township Police Department, PA | Greg Bavis | $499 | Register |
View our full grant-writing training calendar and other services here
Does this sound like your agency?
Your agency lacks funds for vital equipment or training.
You applied for grants in the past, but just can't seem to get your application into the winner's circle.
Times are tight and your budget is shrinking.
Grants seem so intimidating, you'll never figure out how to get that crucial additional funding for your department.
You're not the only one. Fire Departments, Law Enforcement Agencies and other Emergency Services Agencies nationwide have felt the sting of the budget ax.
They could've spent another year going without.
But they did something else. They took action, and they got that crucial grant funding.
They Got First Responder Grants Training
"I have had a 70% success rate with all my grants since attending. It has also opened my eyes to other grant opportunities. The $2,000 it cost my department to send me to a First Responder Grants seminar years ago has more than paid for itself. What it costs your department to send you will be quickly recouped."
—Asst. Chief Justin Dixon, Burkville Fire Department, Alabama
We train first responders nationwide to understand, apply for and win public safety grants.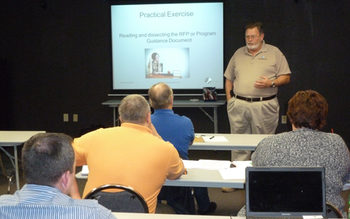 Our consultants have the public safety experience and grants expertise necessary to train grant writers just like you.
Our grant writing training students learn to write competitive grants that bring home additional funding dollars to your agency, but that's not all. Our students maintain a documented +80% success rate at winning a grant award after attending our training… many on their very first application.
We Speak Grants!
"I have had the chance to attend other classes on grant writing but none of them compared to this course. First Responder Grants is truly catered to us, America's first responders."
—Deputy Justin Koller, York County Sheriff's Office, Pennsylvania
Our interactive training demystifies public safety grants and discuss grant programs in your language. Many grant training programs provide general information about grants, but don't provide the specific tips and guidelines that first responders need. First Responder Grants serves up the "meat and potatoes" details on how to "give them what they want," so you can win the funding, training and equipment your agency needs.
"The department made an excellent investment in our future by sending a member to this seminar. We have even attended additional seminars and have involved the city police department as well. We invested less than $1,000 dollars, and to this point we have received a total of over $1,900,000 in grants altogether. To say the least, we are very happy with our investment. I would encourage any department to take advantage of this excellent training."
—Asst. Chief/Paramedic Derrick Hall, Hazard Fire & Rescue, Kentucky
Discounts on First Responder Grants Services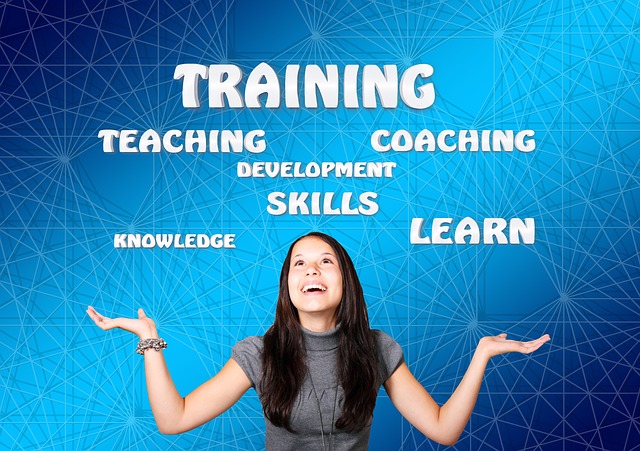 Students who sign up for our Annual Grant Services Package (AGSP) within 30 days of attending training will receive a 10% discount off the normal price of $1500. That is $1350 for one year worth of support services.
All students also receive discounts on First Responder Grants grant writing, editing and consulting services.
Get the Training That Gets the Grants
"We 'got the call' today, for $343,962 in federal funding towards our radio project. One of the main reasons we won this 2011 Assistance to Firefighters Grant Regional Communications award was the assistance and guidance we received from First Responder Grants. Since I first attended their grant training class in 2008 and started using their assistance, the Victor Fire Department has won over $556,800 in grant awards."
—Asst. Chief Joe Murphy, Victor Fire Department, New York
First Responder Grants brings you America's only grant writing training that…
Is available year-round in convenient locations nationwide
Has students who have a documented 80+% success rate at writing winning public safety grants
Discounts its grant writing, editing and consulting services for training graduates
De-mystifies grant proposals, shows you where to find public and private grant opportunities, and teaches you to write competitive grant applications
Trains you to apply for and win federal state, local and private grants such as Justice Assistance Grants (JAG), Assistance to Firefighters Grant Program (AFGP), NRA Grants, National Tactical Officers Association Grants, Fire Prevention & Safety Grants (FPS), OVW Grants, K9 Grants, COPS Hiring Program Grants, Staffing For Adequate Fire & Emergency Response (SAFER) Grants, and more!
One Low Tuition Price
All this, in 2 days of expert public safety grant training, taught by America's best public safety grant consultants, is only…
$499 per student
Register Today, Grant Writing Training Is Open Now
"I want to thank you for giving me the tools to bring in around $1.5 million for my own department and a neighboring department. These departments both serve 10,000 people, so department size is no excuse not to get awarded. I do not know of any other training programs out there than can turn a $499 investment into over $1 million in return."
–Fire Marshal Kevin Kanehl, Armada Township Fire Department, Michigan
Below are currently scheduled training sessions and their locations. This list is constantly updated as training is requested or booked. (Don't see a session near you? You can bring our training to you.)
"Our department is very small and gets very little support from local government. Years ago my department sent me to a First Responder Grants seminar in Philadelphia. It was the best money our department has ever spent. I would estimate in the last 3 years we are in the $750K-$1,000,000 club for grants. I would highly recommend going to this seminar."
—Lt. Nick Cook, Bendersville Community Fire Company, Pennsylvania
Training Schedule
View our full grant-writing training calendar and other services here
| Date | Location | Instructor | Price | Learn More |
| --- | --- | --- | --- | --- |
| Sept. 18, 2023 | AFG 1-day crash course for Fire & EMS at York County Fire Chiefs Association, Maine | Greg Bavis | $249 | Register |
| Sept. 28–29, 2023 | Depew FD, New York | Greg Bavis | $499 | Register |
| Oct. 14-15, 2023 | Lake Township FD, Ohio | Greg Bavis | $499 | Register |
| Oct. 16-17, 2023 | Delta College Public Safety & Training, University Center, MI | Greg Bavis | $499 | Register |
| Mar. 13-14, 2024 | ILEAS, IL | Greg Bavis | $499 | Register |
| Mar. 16-17, 2024 | St. James FPD, MO | Greg Bavis | $499 | Register |
| Apr. 29-30, 2024 | Forest Park Fire and Emergency Services, GA | Greg Bavis | $499 | Register |
| Oct. 17-18, 2024 | Woodbury CSO, IA | Greg Bavis | $499 | Register |
| May 5–6, 2025 | Whitehall Township Police Department, PA | Greg Bavis | $499 | Register |