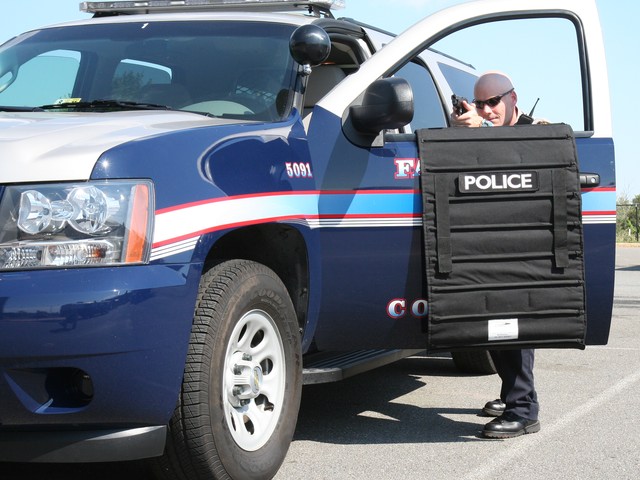 Open law enforcement grants with deadlines
Police K9 Grants (various programs, deadlines and requirements vary)
Never miss a grant again!
Tired of hearing about grants after the application deadline has passed? With our GrantFinder database, you don't have to miss a grant ever again!
6-month unlimited access to grants for your state
Law enforcement grants that take applications on an ongoing basis
Antiterrorism and Emergency Assistance Program
BJA Law Enforcement Training & Technical Assistance Response Center
BJA NTTAC Training and Technical Assistance Grant Service
BJA Training and Technical Assistance Requests
FY 2020 Department of Justice Grant Program Plan – Search over 200 justice and police grants
DVSA Voice Analysis Software Criminal Justice Grants
Kentucky Office of Homeland Security (KOHS) Law Enforcement Protection Program (LEPP)
New York State DCJS Soft Body Armor Program
North Carolina League of Municipalities Body Armor Grants
NRA Foundation Grants for Firearms Projects & Events
NRA Public Range Fund Grant Program
Vest for Life Free Body Armor Grants
Video Insight Surveillance/Security Software Grants
Working Dog Foundation K-9 Grants for New Hampshire, Maine & Massachusetts
Archive of closed law enforcement grants
The law enforcement grant programs below are no longer accepting applications, but many re-open for new applications on an annual basis. We keep these profiles up so you can use them to prepare for the grant's next application period.
BJA FY2017 Body-Worn Camera Policy and Implementation Program
BJA Edward Byrne Memorial Justice Assistance Grant (JAG) Program Local Formula Solicitation
BJA Small Agency Body-Worn Camera Policy and Implementation Program Grant (25 or fewer officers)
FY 2020 BJA Coronavirus Emergency Supplemental Funding Program (CESFP)
DHS Announces Counter Terrorism Grants
Ford Disaster Relief Vehicle Grant Program
FY2016 National VALOR Program for Officer Safety and Wellness Initiative
National Tactical Officers Association Grant Program
FY2016 Smart Policing Initiative Grants
OVC FY16 Specialized Services for Victims of Human Trafficking Grant
OVC FY2017 Comprehensive Services for Victims of All Forms of Human Trafficking
BJA FY2017 Adult Drug Court Discretionary Grant Program
BJA FY2017 National Sexual Assault Kit Initiative (SAKI)
COPS Law Enforcement Mental Health and Wellness Act (LEMHWA) Program, deadline May 28, 2019
COPS FY 2019 Community Policing Development (CPD), deadline May 28, 2019
FY 2019 COPS Anti-Methamphetamine Program (CAMP), deadline May 28, 2019
FY 2019 COPS Anti-Heroin Task Force (AHTF) Program, deadline May 28, 2019
FY 2019 School Violence Prevention Program (SVPP), deadline May 31, 2019
FY 2019 Body-Worn Camera (BWC) Policy and Implementation Grant, deadline June 5, 2019
COPS Community Policing Development (CPD) Program, apply by Mar. 31, 2020
COPS Law Enforcement Mental Health and Wellness Act (LEMHWA) Program, apply by Mar. 31, 2020
COPS Preparing for Active Shooter Situations (PASS) Program, apply by Mar. 31, 2020
COPS Tribal Resources Grant Program – Technical Assistance (TRGP-TA) Program, apply by Mar. 31, 2020
School Violence Prevention Program (SVPP), apply by Apr. 8. 2020
COPS Anti-Methamphetamine Program (CAMP), apply by Apr. 8. 2020
Anti-Heroin Task Force (AHTF) Program, apply by Apr. 8. 2020